How to use offers on your receipts or other bag inserts to engage with customers and drive repeat purchases.
Now more than ever, your business survival depends on not just letting customers know you are still open in some capacity (such as take-out, pick-up, delivery, etc.), but also getting them to use those no-touch options now and frequently.
With fewer customers visiting your stores as a result of the Coronavirus pandemic and the loosening restrictions of its recovery phases, you might be tempted to turn off printing of receipts to save money and paper. But at a time where you are having limited customer contact — especially for orders placed through third-party delivery services — there's never been a more critical time to leverage all of your owned media channels to engage with customers every chance you get, including the printed receipt.
As a Mobivity customer, using our Personalized Receipt Offers empowers you to engage with customers and bring them back with every purchase, incentivizing future purchases through your most profitable channels.
Including a message on your printed receipt can also result in the customer engaging directly with you via one of your owned media channels (e.g., signing up for text offers or downloading your app), even if the order is placed through and delivered by a third party.
These five best-practice business strategies below have been field-tested and proven. You'll find case studies from Mobivity customers at the end.
COVID-19 business survival: 5 printed receipt strategies
#1 — Incentivize customer bounce-backs with a printed receipt offer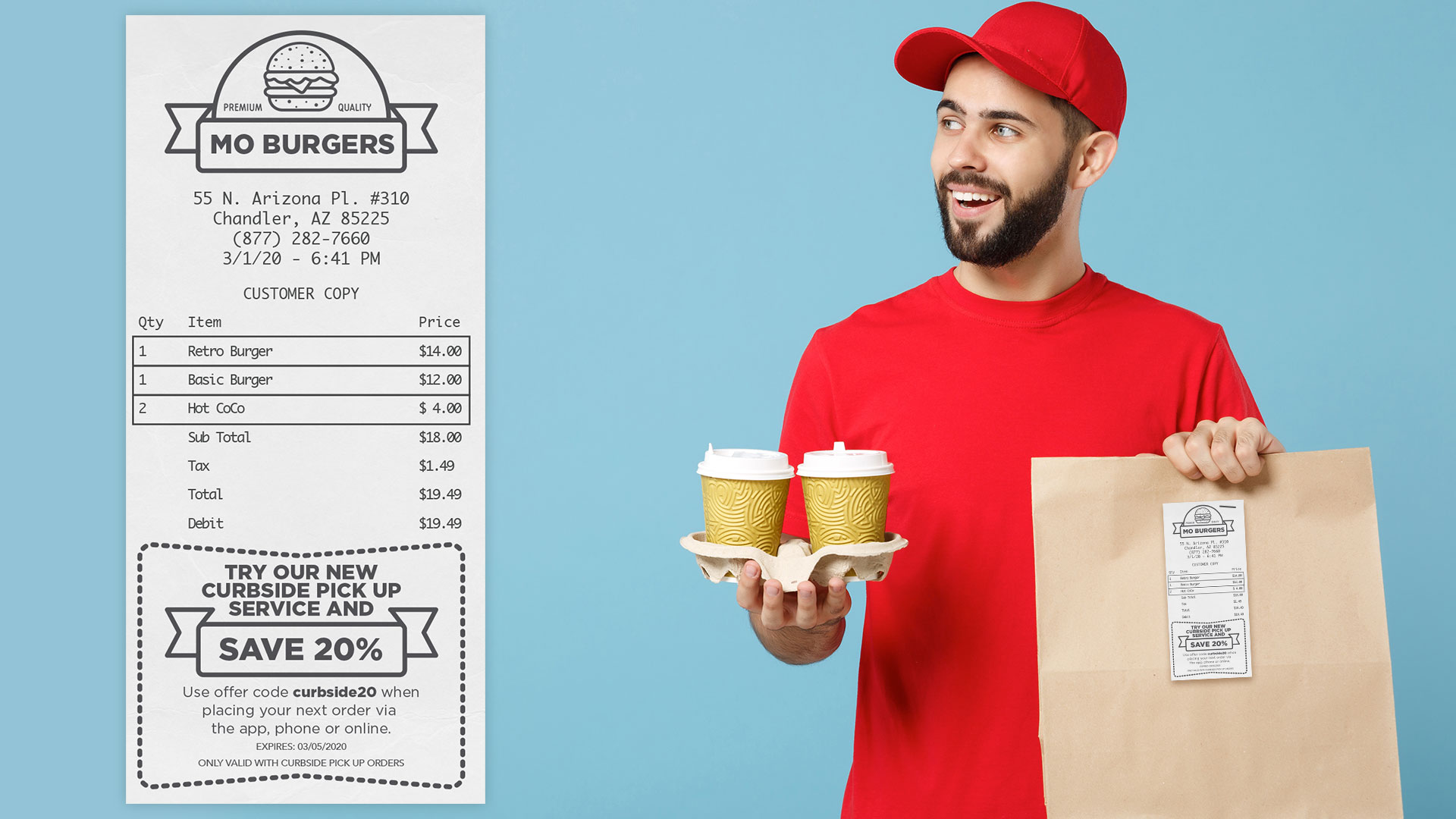 To generate return business, insert the receipt with its personalized offer into the bag (or staple it to the bag). The eye-catching offer printed at the bottom of the receipt encourages repeat business based on whichever type of transaction you want to promote when your other services (Dine-in, for instance) are not available.
Example: Use your offer on the receipt to encourage the customer to try order pick-up next time.
Discount on pick-up orders (sharing some or all of what you would pay a third-party delivery service)
Large-order discounts
Family pack specials
Buy-one-get-one offers
#2 — Don't stop with a single offer!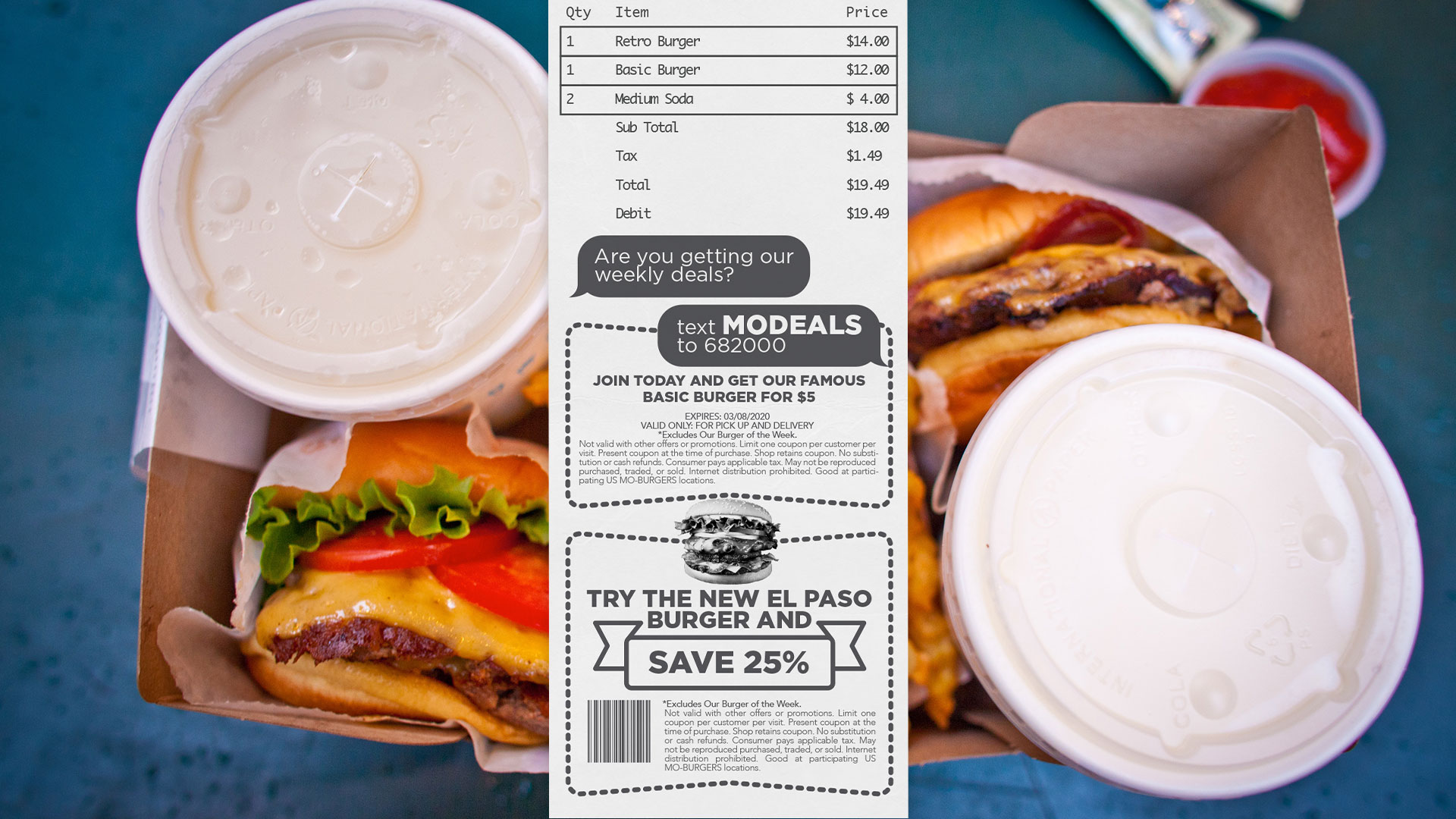 Train your customers to look for that receipt offer by regularly using it. Simply swap out your normal bounce-back offer (typically used to bring them back to the same location) for another order special.
There's little effort or cost in including two or three distinct offers on a single receipt, not just one. For example, include a price promotion for a future curbside order and also invite the customer to enroll in your Text Messaging Offers for future discounts. Customers have a new way to get savings every week, and you now have a way to engage directly with that customer, even if the order was placed through and delivered by a third-party delivery service.
Bonus — This promo strategy is also an effective way to introduce a new product!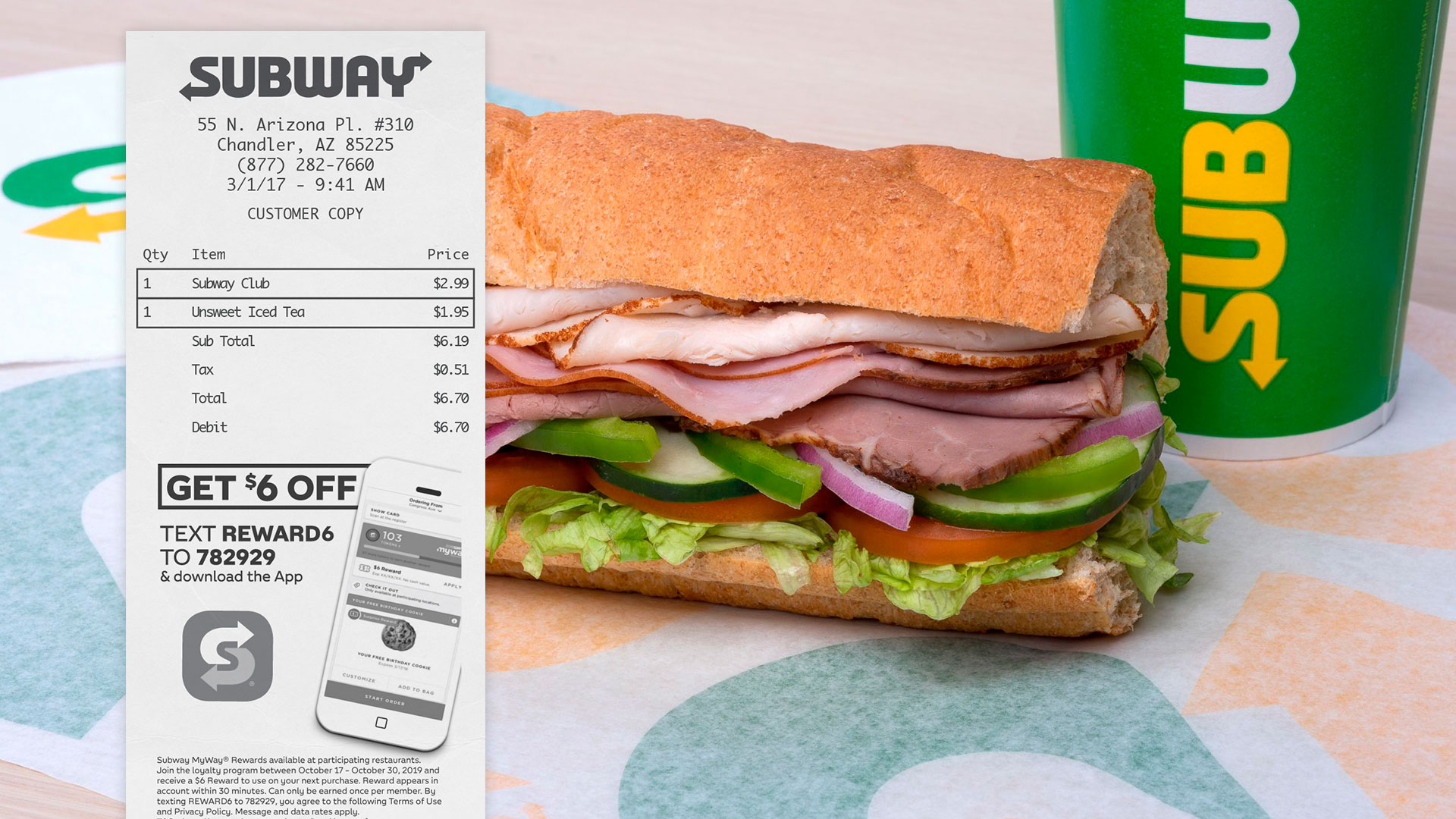 You can also use the valuable receipt offer real estate (or print a promo card inserted in the bag) to encourage the customer to sign up for your Text Messaging Offers, download your app, or join your loyalty program, giving you another way to engage directly with them during this coronavirus-related time of limited services.
In one two-week Personalized Receipt Promo, one of our customers succeeded in getting more than 30,000 customers to download their app by offering a valuable incentive to download and place an order.
#4 — Notify customers of service changes and reassure them about your safety measures
Beyond providing a bounce-back offer, consider using that space to notify customers of changes in your business operations, especially at a time when select locations may close, service is limited, and hours are reduced.
Or since customers may naturally be wary to return because of coronavirus transmission risks, use the promo spot on your receipts to briefly state protective measures you're taking (handwashing, surface sanitizing actions, pre-pay via electronic payment only, etc.).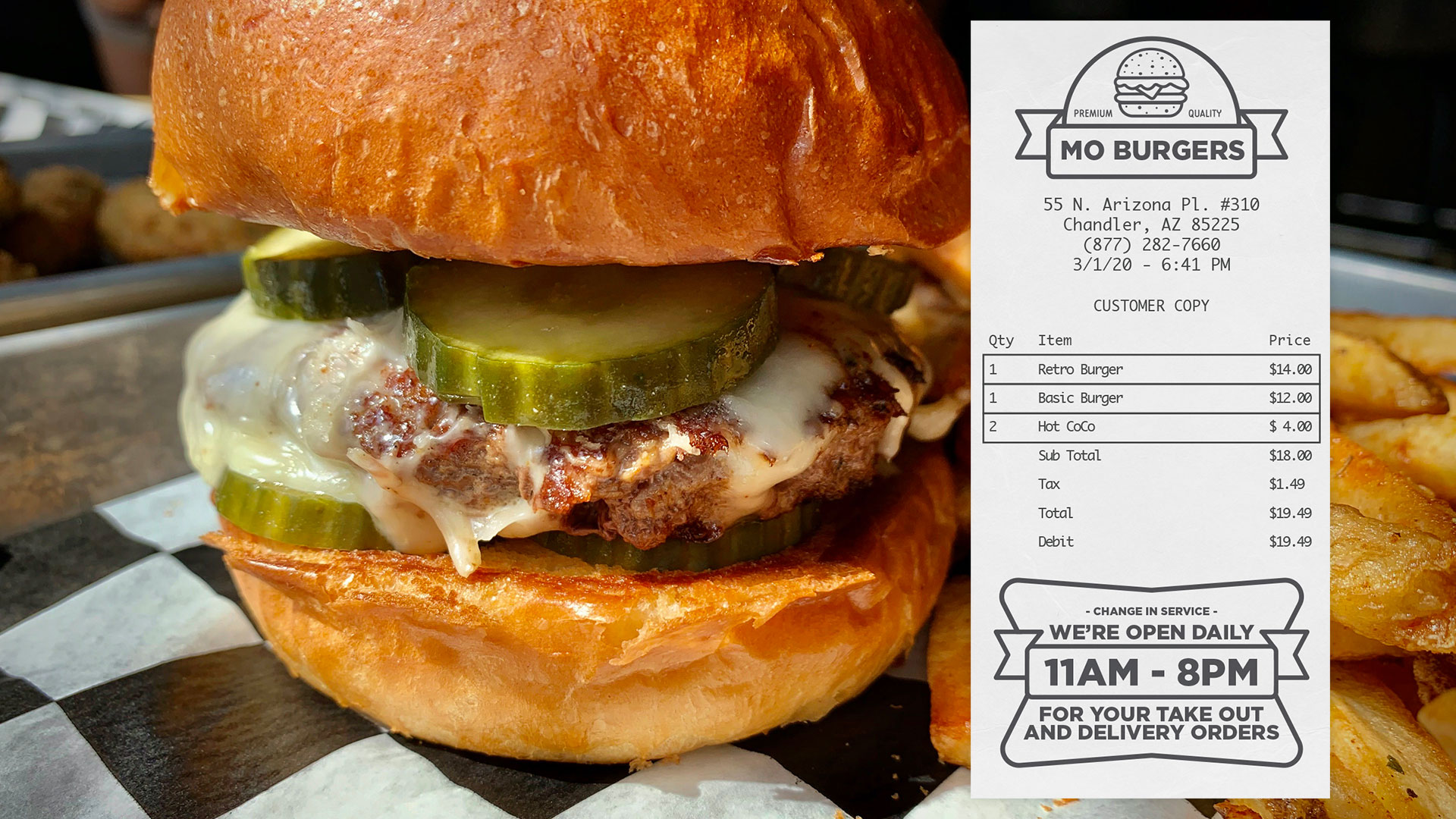 #5 — Leverage a positive spin on how things are changing
With the home suddenly being a place of constant togetherness (because parents are telecommuting, kids are schooling online from home, and extracurricular activities and events are cancelled), families are discovering how rewarding family time can be. Make your brand part of the upside with a family deal or kids meal offer, emphasizing how you are making it easy and affordable to host family dinners again.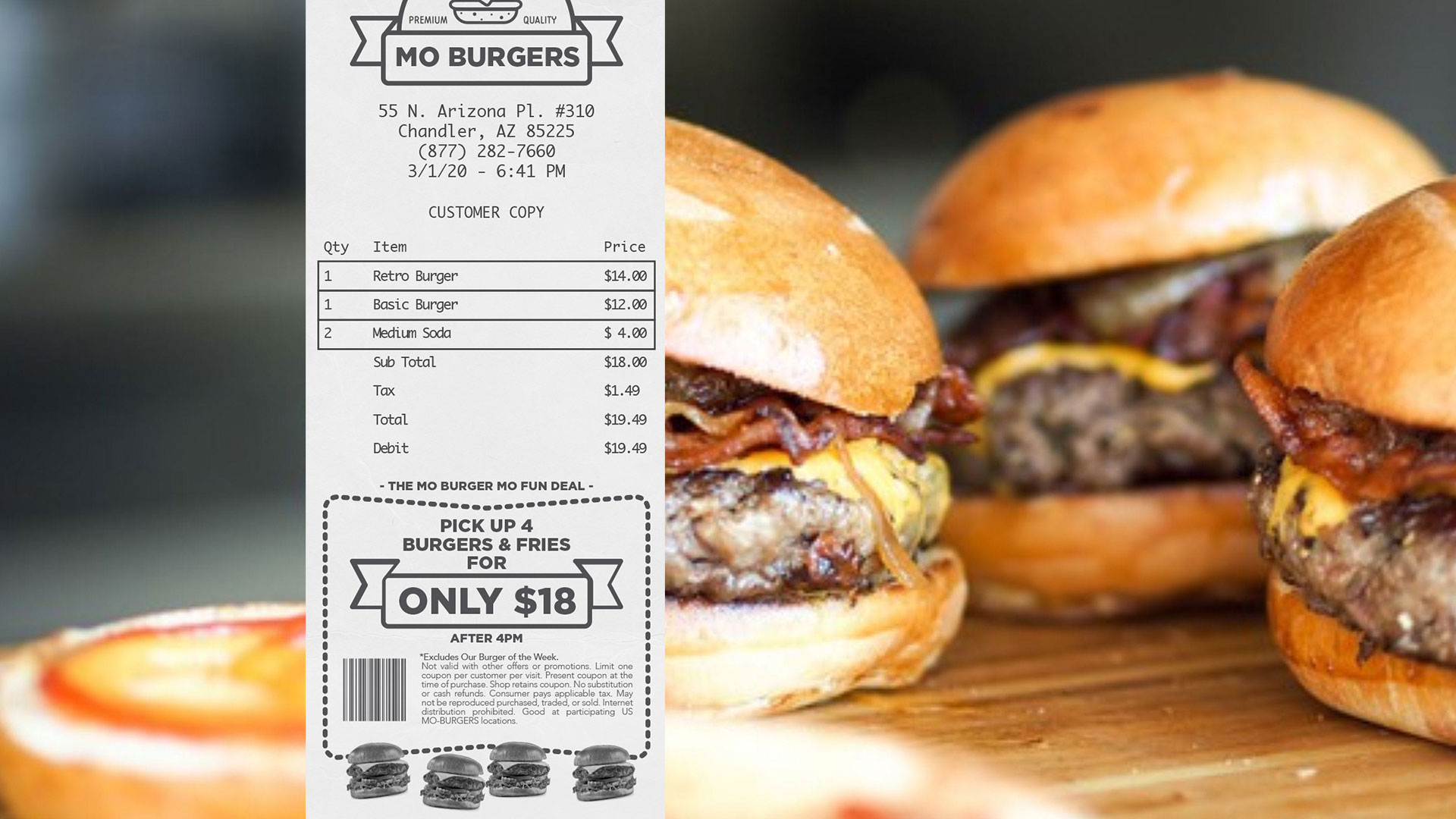 Do these receipt strategies work?
All of these five strategies for driving business with your receipt have been field-tested and proven. For example:
In short, customers notice those printed offers and important announcements that you put on your receipt. Might as well use it!
Not already using Mobivity's Personalized Receipt Offers?
Our customer success team will be happy to work with you and show you how to regain connection with your customers and quickly shift their behavior toward pick-up, take-out and delivery. Mobivity's Personalized Receipt Offers works with data gathered at the point-of-sale to print enriched receipts with personalized offers and messages related directly to the customer's transaction.