Colorful and Engaging Messages That Power Loyalty
SmartMessage enables brands to engage with their audience through simple text messages (SMS), colorful images and short videos (MMS), as well as two-way interactions (RCS)... all through their native phone messaging apps. Plus, Mobivity's smarter messaging can attribute offer redemptions and revenue directly to your brand's messaging campaigns and offers, which makes you look, well, smarter.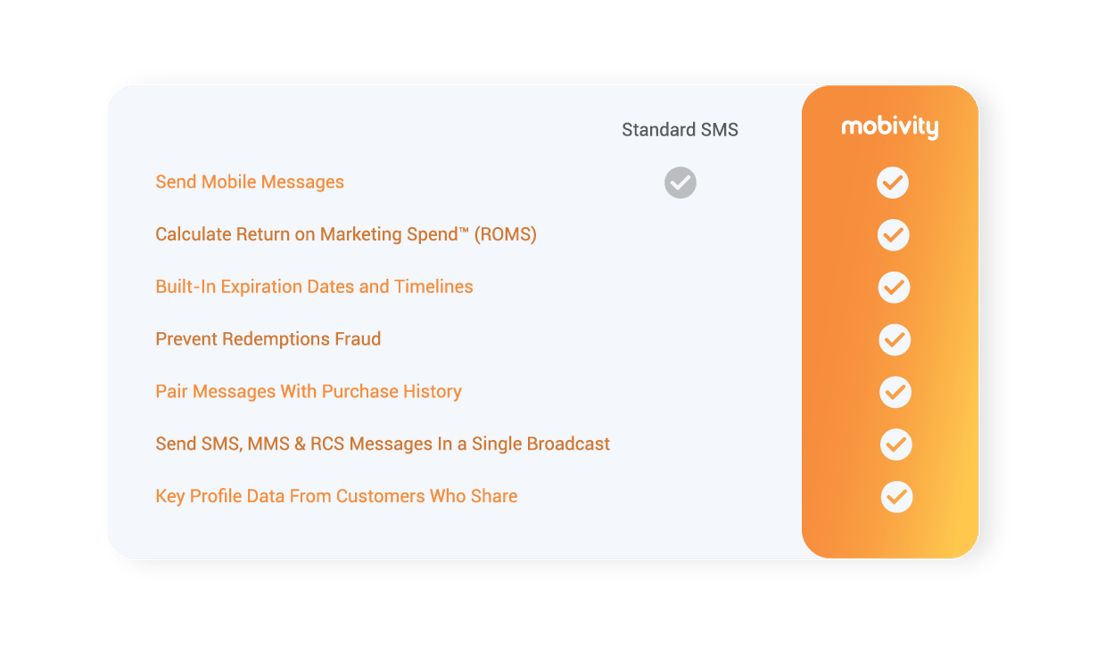 How to Reconnect with Guests Through Mobile Messaging
Measure the Revenue Impact of Every Message and Offer
Our powerful Perfect Attribution™ and Return on Marketing Spend (ROMS™) algorithms give you more visibility into what promotions and offers are working and which ones aren't, so you can double-down on the profitable ones and refine those that aren't.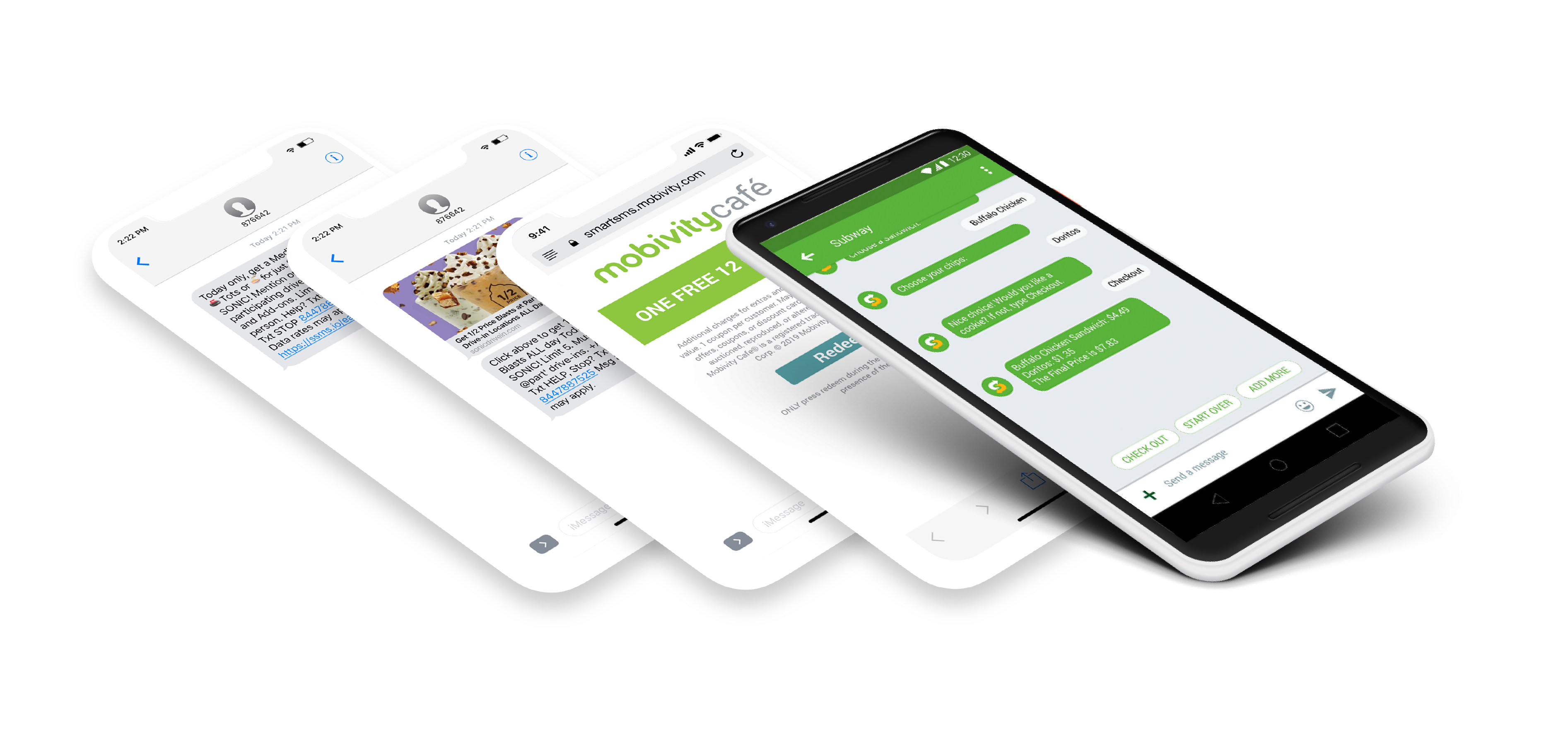 Higher Open Rates Ensures Your Messages Get Read
With open rates of over 95%, text messaging enables brands to promote time-sensitive offers that your customers will open when you send them. As a complement to your existing multi-channel marketing program, mobile messaging will help you grow your brand's subscriber base, nurture guest loyalty, and capture more of the 1st-party customer data you need to grow your business.