Last week we had the pleasure of sponsoring the 2019 Fast Casual Executive Summit in Austin, Texas, an opportunity to "bring together an experienced group of restaurant professionals whose common interests and concerns are brought to the table for an open discussion in a fun and relaxing environment."
We could go on and on about the exciting culmination of an all-evening table tennis tournament pitting restaurant executives against technology leaders, but instead we've gathered the five fast casual restaurant industry insights that you may have missed from the 2019 Fast Casual Executive Summit:
1. Having access to your data is only the first step in data driven marketing.
When it comes to implementing a data-driven marketing organization in your restaurant brand, it's not as simple as just gathering all the data you can get your hands on. In the panel "Using Digital to Increase Your Carry-Out Profits," Deena McKinley, CMO of Papa Gino's Pizzeria and D'Angelo Grilled Sandwiches, described that "when it comes to data, there are three fundamental problems to solve: how do I get the data, how do I organize the data, and how do I put that data to work to drive actions that grow my business?"
Mobivity has been working with Papa Gino's and D'Angelo Grilled Sandwiches to drive customer frequency and spend through data-driven personalized marketing campaigns throughout 2019, with some great results. Since then, the brand has garnered more than 25,000 attributable transactions, brought in $125K in attributable revenue, and a 44% return on marketing spend. Download the case study today to see the results for yourself.
"When it comes to data, there are three fundamental problems to solve: how do I get the data, how do I organize the data, and how do I put that data to work to drive actions that grow my business?"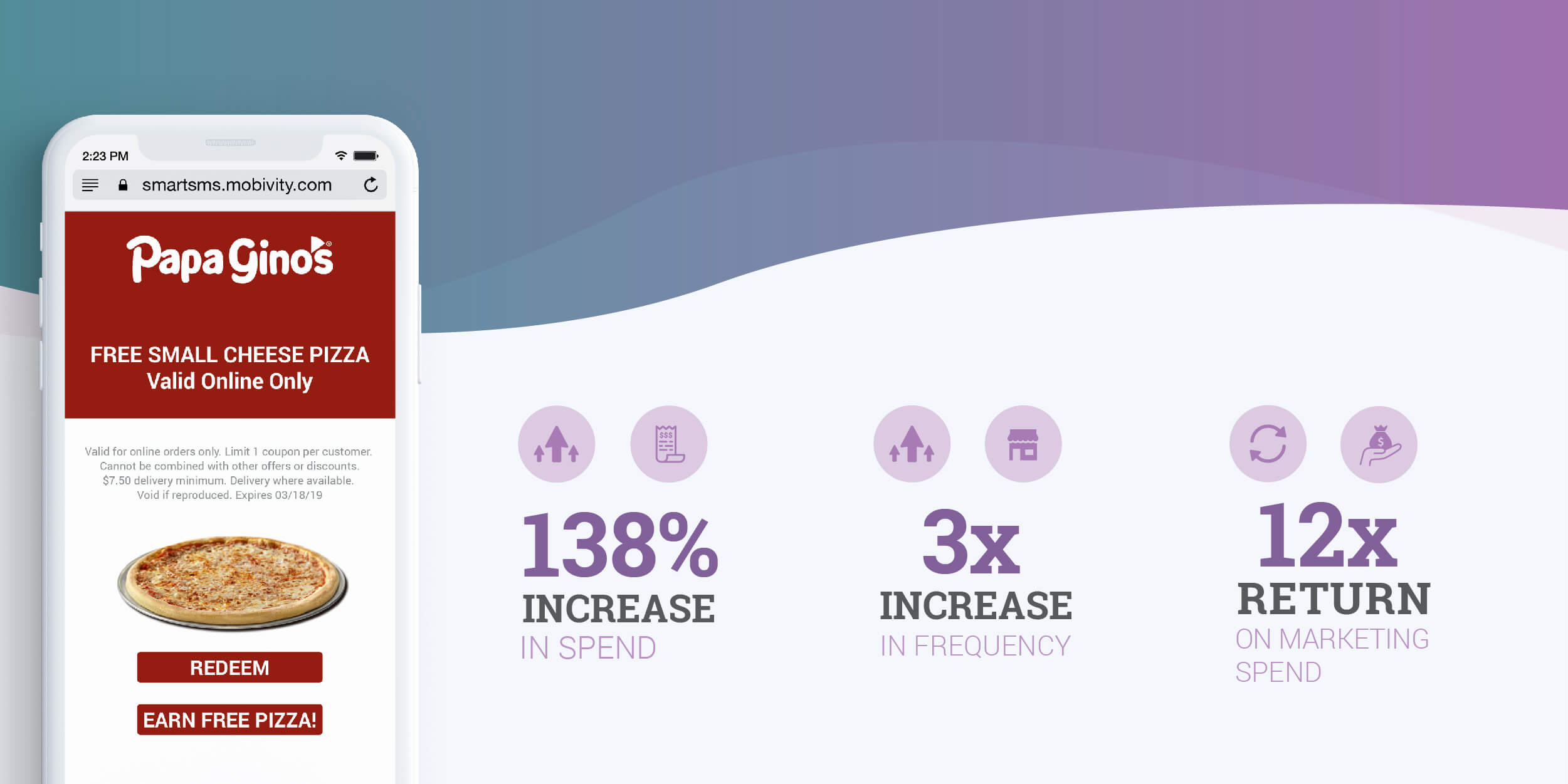 ---
2. Food halls and ghost kitchens are on the rise, begging the question of what the future of the brick and mortar restaurants looks like.
In the opening general session on Monday, "Executive Perspectives: Inspiration for Today's Restaurant Leaders," Bryan and Caleb Lewis of Shark Tank fame discussed their success in growing Press Waffle Co. through investment in food hall locations. While food halls like the Anaheim Packing District are a growing phenomenon throughout the country, prevalent throughout the event was discussion of how so-called "ghost kitchens" are also in the plans to help restaurant brands "cut costs and improve customer experience" amidst the rise of third-party delivery services like GrubHub, DoorDash, and Uber Eats (more on that later).
What seemed to be the prevailing though throughout the 2019 Fast Casual Executive Summit was that in the future – and time will tell how long a transition like this takes to become apparent – brick and mortar restaurant locations are likely to split off from how we interact with them today. On one side, you're likely to see more and more physical locations like food halls pop up, where there is an acute attention to detail not only on the guest experience, but the overall experience of entering the building, enjoying your food, and spending time with those you are breaking bread with. On the other hand, the explosive growth of ghost kitchens, which offer no dine-in option or physical space for guests, will help brands stave off the rising costs of third-party delivery while still providing a service their customers enjoy. For customers, the choice between experience and convenience may become abundant, the best of both worlds – but restaurants will have some hard choices, and investments, to make in order to provide the customers with what they're seemingly clamoring for.
---
3. Gathering data on what causes your customers to spend more and visit more frequently is great – once it's normalized.
As one panelist put it – "gathering data is a great first step, but it simply isn't enough." From text clubs, to mobile applications, to personalized digital menu boards – there is a deluge of information that restaurant brands can gather on how their customers interact with and purchase from their brands. But personalized marketing campaigns introduce the need, more than ever, for a normalization and cleansing process on customer data.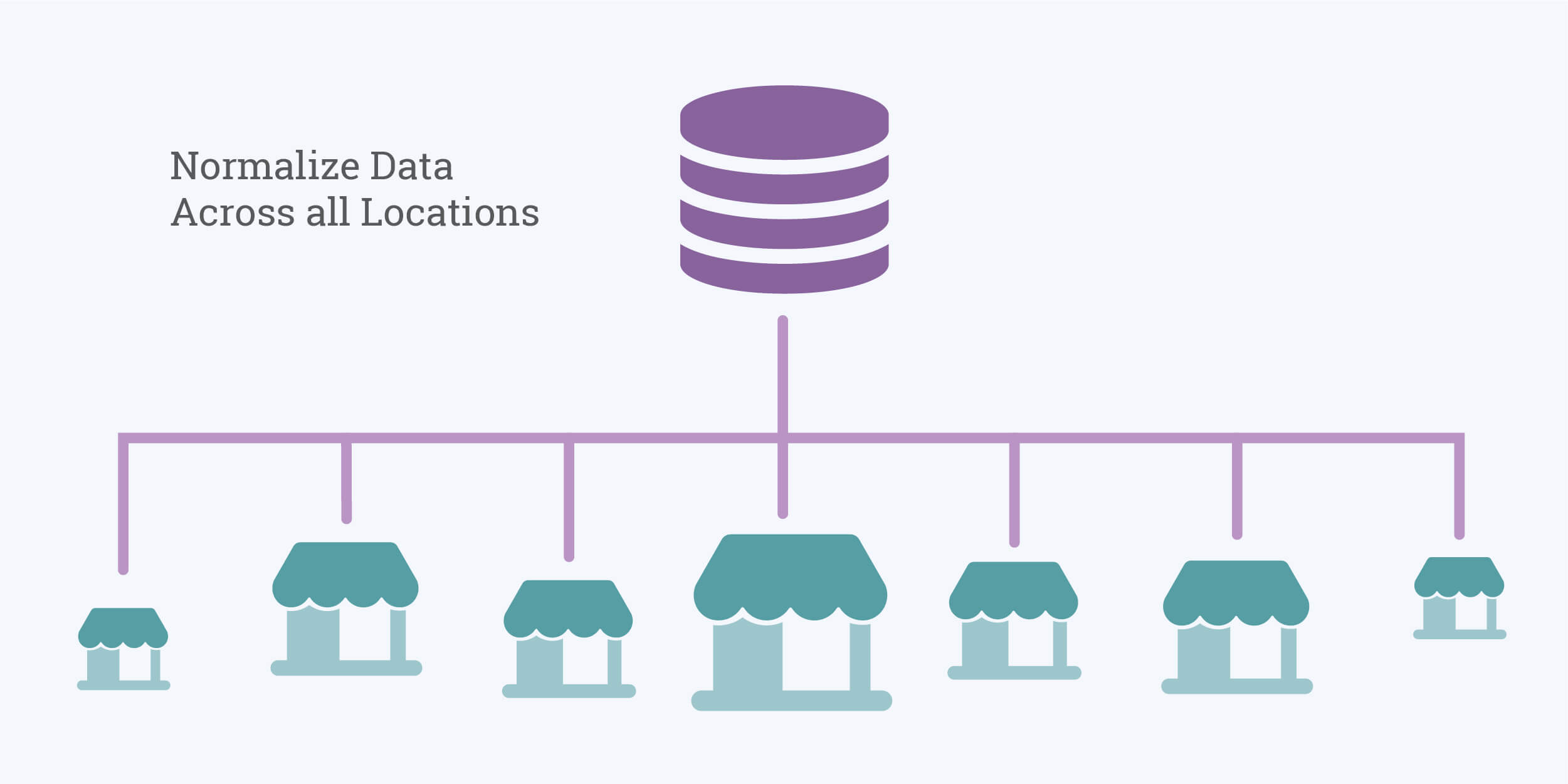 Take this example spoken about during the panel "How Technology Advancements are Changing Your Kitchen and BoH Operations." With the increased adoption of order kiosks and digital menu boards, restaurant brands are taking advantage of the opportunity to personalize combination offerings and menu listings based on what offerings help drive sales and customer frequency in that specific location. But this could introduce reporting problems at a franchisor level if "180 #3 combos sold" on any given shift means different product offerings across any number of locations. Ensuring that you're gathering accurate data, and then normalizing it across your locations, will help you maintain data quality throughout the reporting process and put these tools to work in a more effective manner.
---
4. Third-party delivery: A painful reminder that innovation sometimes comes at a cost.
After a glance at the event agenda, you may rightfully assume that third-party delivery would have probably been discussed in the panel "Freeing Your Restaurant from Tablet Hell," and you'd be correct. But the pain that third-party delivery integrations have presented to restaurant brands was prevalent throughout the entire three-day Fast Casual Executive Summit. Between high fees and restaurant layout updates needed to support third-party delivery offerings, it seemed like discussion of how to work with Delivery Service Providers, or DSPs, was prevalent in every session.

One of the key takeaways restaurant leaders are currently strategically planning for? Converting third-party customers that typically discover or interact with your brand through a DSP into first-party customers that interact with your brand directly. While many restauranteurs view DSP integration as innovation, rather than disruption, once the customer order leaves your store you also lose control of the quality of experience. By creating opportunities for those customers to convert to first-party interactions with your brand, you can maintain a quality experience throughout their customer journey. For example, actions as simple as placing a call-to-action to download your app, or join your text club, in the bag with their order you can give customers a compelling reason to interact directly with your brand again – giving you access to your customer data once again and helping to maintain a quality customer experience.
---
5. A quality user experience doesn't end with an order-ahead transaction or app interaction.
While brands often spend hundreds of thousands, if not millions, of dollars planning and executing on mobile apps or advertising campaigns that capitalize on a great user experience, what comes after when that customer enters your store can often be lacking. As McKinley mentioned in her panel, "the customer doesn't always know where the digital experience ends, and the physical experience begins."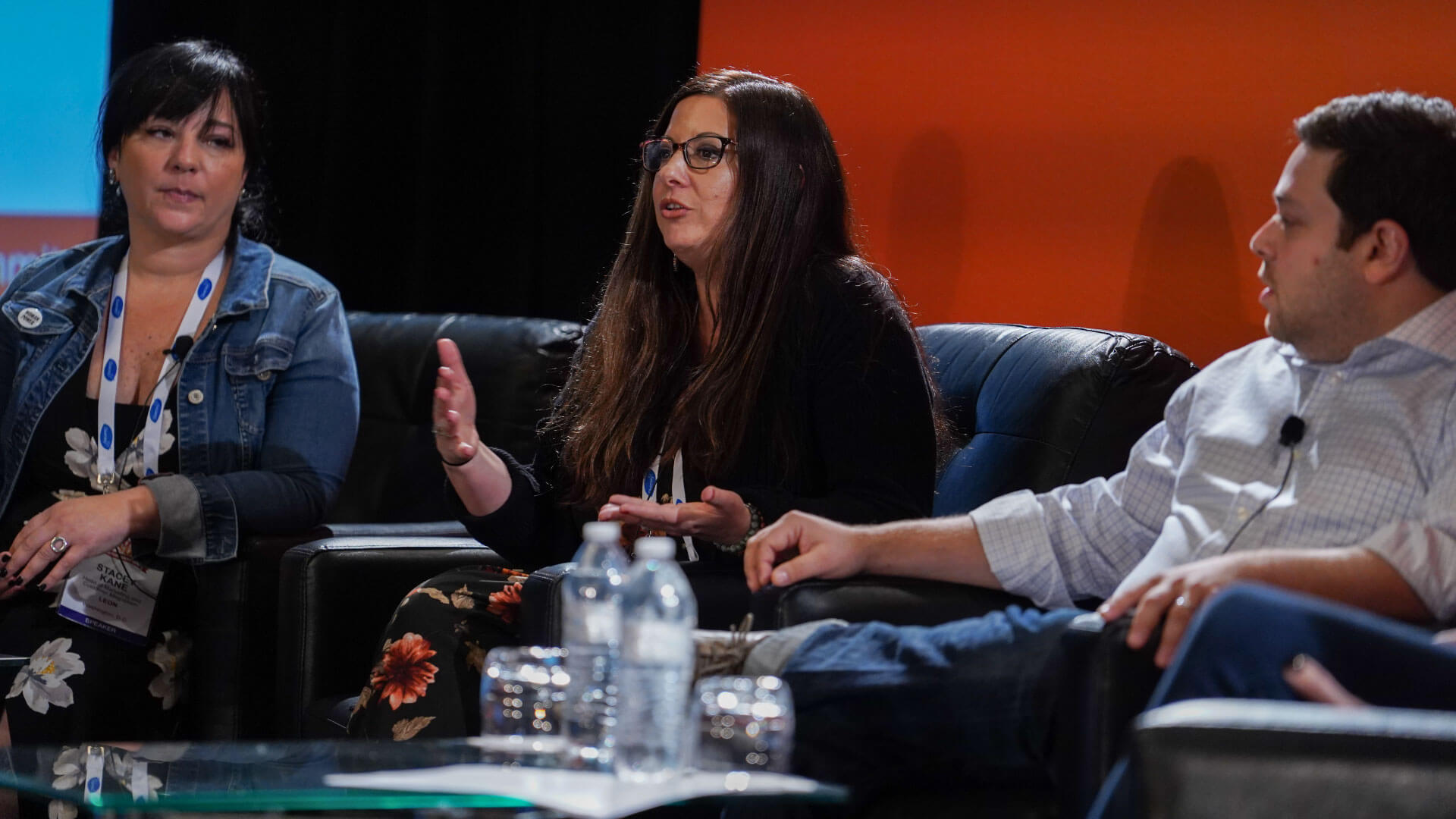 It's important to always ensure that operationally, your brand is prepared to offer a great experience from offer or promotion delivery through to the consumption of your product. Often times it's simple to think that your brand is your application, or most recent marketing campaign – but the way that your customers interact with and perceive your brand is often through the lens of your franchisees and local stores. From acquisition to loyalty, a quality guest experience is the key to success.
---
Whether it was quality conversations on the show floor, insightful sessions with industry leaders, or even a table tennis tournament we thought we should have won, we had a great experience at the 2019 Fast Casual Executive Summit, and can't wait to see you all in Atlanta, GA for the event next year!