To launch an SMS texting channel for marketing and communications (a "text club"), your restaurant guests first have to opt in, giving you permission to send them messages. That may seem like a big hurdle, but it's actually easier than you might think.
Six Ways To Reach Your Business' Guests & Secure Their Opt-In
Method #1 — Capture Customer Information Post-Online Ordering
With 65% of orders place online by your customers, you receive their emails and phone number for order confirmation. Once your customers have received their orders whether by carry-out or delivery, you can work in a text marketing program opt-in as part of your post-online ordering experience. You have their numbers, so it's a great opportunity to get them to join your text program.

Method #2 — Utilize Your Locations to Maximize Support for Your SMS Marketing Campaigns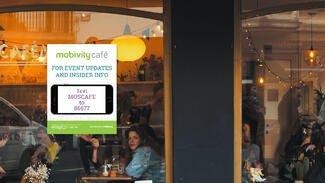 As more customers start to walk back into your business, even for takeout, you can use your brick-and-mortars presence to promote your text club by putting opt-in message cards at the register, as table tents, on window clings, and as outdoor signage to help you build your texting customer list to create awareness and interest.
Method #3 — Digitally Promote Your Text Club Opt-Ins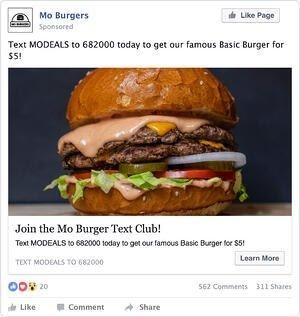 Add an SMS opt-in call-to-action for your text club wherever you promote your business online. This can include email, website, and any social media platforms where you have built your brand. This is a quick and easy way to grow your text message customer list, especially since customers who spend their time online or on their mobile device are the ones most receptive to being part of your text club.

Method #4— "Team Up" to Promote Your Text Club Opt-Ins
Train your team members to start the conversation. When your customers are engaging with your staff, you've got a captive audience! Team members' enthusiasm about your text club is an engaging and effective way to quickly build your opt-in list, especially if you use method #1 above. Each team member can show them a card with the opt-in instructions. To boost morale, consider providing an incentive to your team members, such as an Amazon gift certificate to the team member with the most text club sign-ins each month.
Tip #1: Be sure to have your employees opt in so they can see firsthand how it works and the messages you are sending out.

Method #5 — Have Guests Promote Your Text Club
Yes, you can actually get your restaurant guests to promote your SMS marketing campaign! To reach a broader audience, phrases like "Fwd2Friends," or "Bring Your Friends" in your text club messages remind your text club members to share your text club sign-up. Extend your reach and grow your opt-in list to support your B2C mobile messaging campaign.
Tip #2: If you use redeemable offers with the Mobivity Mobile Messaging platform, each offer also has a Refer a Friend option. You can set that up in the platform dashboard and even offer an incentive for people that refer their friends to the program.

Method #6 — Promote Your Text Club with Your Takeout and Delivery Bags
For all your off-premise diners, consider including a message card about your text club with instructions on how they can opt in for it. Even if you are a restaurant with table service, you can attach an opt-in message card to their receipt. In fact, you can even use the receipt directly for promoting opt ins for your text club.
Give Them a Solid Reason to Opt In!
Even your most loyal customers may hesitate to opt in if they don't see a clear "WIIFM" (what's in it for me?) reason to do so. So, give them a reason! For example:
Got a Way to Launch a Text Club?
We can help! Unified Mobile Messaging gives restaurants and other businesses the ability to easily create and manage a text club, including the ability to send different messages to different guests based on their purchase habits or other categories. The right platform will hedge your bets for a successful SMS mobile messaging marketing campaign.