Owned media channels, sometimes referred to as owned marketing channels, are the physical or digital marketing channels that your brand has total control over. It's important to have them and to know how they can give you a competitive edge in your market.
It's all about you, isn't it?
With owned media channels, yes! — it's all about you: your brand.
This is not true for traditional media channels. For instance, those TV ads you pay a pretty penny for will compete with other brands' TV ads for the attention of the customer. Likewise for radio ads, for Google, social media ads, coupon neighborhood mailers, and ad banners anywhere on the Internet.
Any time you can speak directly to your guests and prospective customers without having to compete for their attention, you will almost always get more bang for your buck.
Examples of owned marketing channels
Media channels commonly referred to as company-owned include: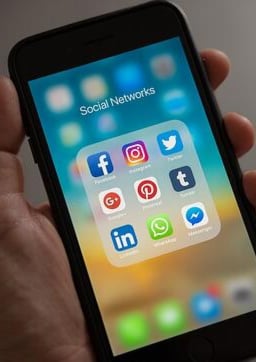 As you can see, the common element of owned media channels is that they all belong to you. And since they are yours, you get to set the rules, including the branding, imagery, words, tone, frequency of messaging, timing of each campaign, etc.
Why owned marketing & media channels are your best investment
With any marketing effort, it's all about ROI (return on investment). That matters much more than the actual cost of the campaign. If you launch a marketing campaign that costs a mere $100 but only generates $50 worth of sales increase, it's a worse investment of your marketing dollars compared to spending $20,000 for a campaign that generates $40,000 in attributable sales, right?
A total lack of competition is why a marketing channel you own typically and inherently has a higher return; with no competitors, the message you send or present has the full attention of the recipient. This almost guarantees a better response rate then when your message is just one of three or one of a dozen, each competitor's message vying for the consumer's dollar.
The key to understanding the value of your owned marketing channels is to look at the opposite — those marketing channels you don't own or control. This includes traditional marketing channels, such as magazines, television, billboards, newspaper ads, and radio ads; as well as newer marketing channels that others own and that you pay for, such as Facebook advertising, Google Ads, and digital advertisements you put in industry publications. In each of these types of venues, you often have little control about when the ad will appear and whether or not one of your competitors will be on that same page.
More reasons your company-owned marketing channels are strategically important
Digital owned media channels are more measurable, allowing you to accurately attribute the dollars you spend on a campaign to the dollars the campaign generates.
They are typically much cheaper to deploy than physical media channels. For example, sending out a text message marketing campaign, no matter which platform provider you use, is an insignificant expense compared to TV or radio ads.
An owned marketing channel is a curated marketing channel: a curated audience. When you do a radio or TV ad, it's like carpet bombing, aiming at nobody in particular and everybody in general.
More on that last point about curating your audience: by comparison to media channels that you do not own or control, your text club subscriber list is highly specific, targeting only those who either are customers or are solid prospective customers, ones who have given you expressed permission to text them. This is one reason why owned channels are cheaper. You are only paying to reach your best targets.
What's more — If your text message marketing platform offers you the power of personalizing that curation through first party data integration, you will see even stronger returns. For example, rather than send the exact same message or offer to all of your subscribers, you can target those that have not made a purchase in a while, motivating them to return with a special, targeted offer. Or for those customers who typically purchase one of your desserts, target them with a unique dessert coupon or an introduction to your newest dessert offering.
Does your foodservice brand use a text message marketing platform to reach guests? Learn more about ours here.