The Wise Marketer interview with Dennis Becker explains why SMS mobile messaging is becoming the epicenter of digital marketing for many leading brands.

Marketing technology insights publisher MarTech recently recognized Mobivity's Unified Mobile Messaging platform as 2020's best mobile messaging-based marketing solution. This past week, The Wise Marketer published its interview with Mobivity Chairman and CEO Dennis Becker. We encourage you to read the highlights of this interview.
Highlights from the Interview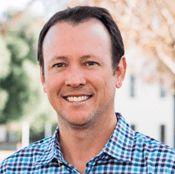 In The Wise Marketer interview, Mobivity's Becker discussed a range of topics relating to SMS marketing and particularly to the meteoric rise of personalized digital customer engagement solutions to drive customer frequency and spend. He also reveals how Mobivity's award-winning work with Papa Gino's Pizzeria and D'Angelo Grilled Sandwiches aptly illustrated the power of B2C mobile messaging and its effectiveness for restaurants, especially during the pandemic's unique customer engagement challenges engendered by the often-changing operational restrictions put on businesses.
We hope you will take the time to listen to the entire podcast. Below, you'll find some of our favorite excerpts.
On the award-winning PGDA SMS marketing test drive...
"Papa Gino's Pizzeria and D'Angelo Grilled Sandwiches (PGDA) noticed they were getting double the return visits from SMS text club subscribers and that these same customers showed a 17 percent higher return visit rate than even members of their loyalty program," Becker explained. "This discovery gave them the confidence to 'double down' their investment in the SMS marketing channel. With highly targeted SMS offers encouraging a return visit, PGDA drove an average return on marketing spend of 440 percent."
On why SMS marketing works so well...
As Becker revealed, "We consistently see a 14-times higher response to SMS offers compared to using email. Consumers are looking at their SMS inbox an average of 47 x per day, so it makes sense that response rates are higher in this channel … Immediacy is the key to engagement here."
He added, "Email has a 20 percent read rate, with most messages being read within 24 to 48 hours of delivery. Compare that to the many studies that show that 97 percent of all text messages are read within 15 minutes of being received.
"Plus, SMS is truly a two-way channel for communications. SMS has progressed from being a great marketing channel to serving as a powerful consumer marketing experience utility.
On why SMS marketing is working better than using the brand's app...
"I've seen recent stats that about half of all iPhone users have their app push notifications turned off," Becker noted. "This means that only half of the customers who have downloaded your app will get your notifications. This reduces the relative effectiveness of mobile apps as a communications tool."
Becker also explained why mobile messaging goes far beyond being an SMS marketing tool:
"Beyond delivering promotions and offers, SMS can enhance curbside pickup and delivery, improving the experience in the process, such as delivering a message when food will be ready for pickup (with) a more exact time when food is prepared. This generates higher customer satisfaction ratings for orders.
On SMS for staff communications...
Becker explained that "Alerts to the restaurant can trigger messages to staff mobile phones, speeding up delivery times. Using our system, servers can subscribe to receive specific types of alerts while they are on their shift, enabling a low-friction and efficient way to connect them with customers."
On the dangers of adopting digital customer engagement capabilities too late...
Some say that this is a "ride or die" moment with digital transformation. Becker agreed, offering a warning to those businesses who are not yet embracing digital means of reaching out to their customers. "We've been living through a digital evolution which is now leading to a potential extinction event. Marketing is getting flipped on its head. Many brands are hanging on to traditional media channels, even when these channels are proving less effective by the day. For example, the impact of COVID on sports meant less people are watching television. We are driving our cars less, so outdoor advertising and to some extent radio are less effective. Traditional channels are not getting the highest impact today. And if you did the same marketing efforts in traditional channels, it would cost you a fortune."
On SMS in relation to a loyalty program...
"There is clear opportunity to merge the conversational relationship of SMS marketing into loyalty program communications. SMS is not necessarily 'better than' loyalty programs, but loyalty programs are certainly 'better with' SMS marketing.
About Chairman & Chief Executive Officer Dennis Becker
With decades of experience building, financing, and acquiring enterprises that redefine how technology and business interact, Becker now leads Mobivity's vision of bringing businesses more customers more often. An inventor of several patents, Becker's background also includes awards as founder of Frontieric Corporation and CEO of Bexel Technologies. Prior to Mobivity, Dennis studied Computer Science at the University of Oregon and served in the USAF.
Learn more about Mobivity
Thinking about adopting SMS for your business-to-consumer marketing and communications or staff communications?
Check out our Survive & Thrive content-rich depot for digital strategies and best practices for restoring restaurant customer relationships weakened by COVID-19-related business restrictions through SMS and other digital customer engagement channels.